Reading Stephen King; and "The Stephen King Immersion Phenomenon," an essay I wrote for a book I can't talk about yet.

I am also going to be moving this site from the moribund halls of Tripod to the new and shiny world of Squarespace over the next few whenevers. I will have a new domain (charnelhouse.org) and hopefully it will look better and be easier to navigate.

That's it for today! I'll let you know when the move is final!

Here Comes the Avon Lady! Dept. Friends: Sleeping Beauties is now out! It's IMMENSE and already absorbing. A review to come! Hooray new King(s)!

September 21, 2017

You Say It's Your Birthday! Dept STEPHEN KING IS 70 TODAY! HOORAY! Sometimes I think it's weird that I've been reading (and loving, and researching) Stephen King for 30 years. I read Pet Sematary in a dark attic during a thunderstorm when I was twelve. And to think that King was already publishing novels for fourteen years before then. It's been an amazing career, and with Sleeping Beauties, it absolutely continues. Thank you so much, Mr. King! Here's to another 70 years!

September 8, 2017

Float On! Dept. I know we don't usually talk about films here in the House, but with It being my favorite novel of all time and the movie coming out to rave reviews and great box office, why not talk about it a little? This video essay I found by pop culture genius Kevin Maher takes a look at the motif of water in the original IT miniseries. It's pretty dang cool. Check it out at Daily Grind House!

August 17, 2017

Stay Gold, Ponyboy! Dept. King recently revealed that there was A NEW NOVEL already completed that should be out next year. It's called THE OUTSIDER. King spills ... well, virtually nothing in USA Today
Anything you want to spill about The Outsider?

Nope. Well, there's a lot of things I want to say about that, but I can't. It's too cool to talk about right now. All I can say is it won't be out in 2017 because I've got enough going on.
More info as we get it!
July 30, 2017
That Demon Life! Dept. My new article on the Dark Tower series, "Ka Like a Wheel, Time Like a Circle," is now up at Cemetery Dance Online. It's all part of Dark Tower Week! Check it out!
We've Got Cover! Dept. We finally have cover art for Stephen King's second collaborative work this year, his first full novel written with his son, Owen. Sleeping Beauties hits online and brick and mortar stores on September 26! I'm pretty darn excited!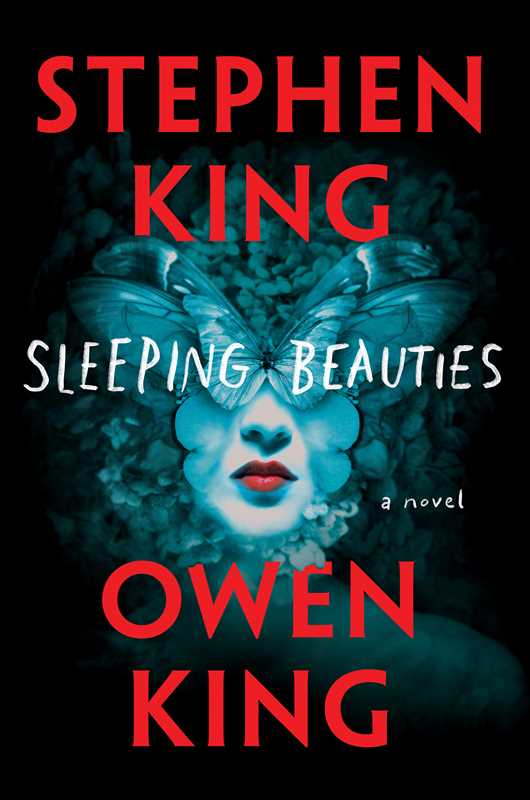 March 15, 2017
RF Stands for Really Fantastic! Dept. My review of Gwendy's Button Box is up now! Heck yeah! I loved this story so much that I read it one sitting, something I've only ever done with one King book (Joyland) and two non-King books (the couldn't-be-more-different novels The Ratman's Notebooks and The Time-Traveler's Wife). This book is tops and you should pre-order it now!
February 28, 2017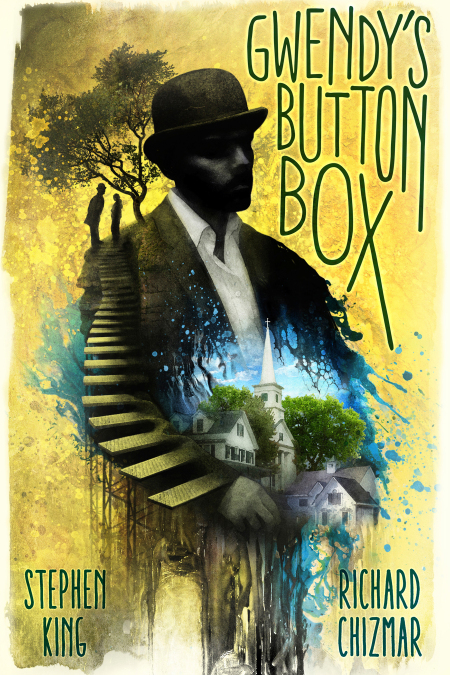 Button Button, King's Got the Button! Dept. BIG DAMN NEWS ALERT!!! Stephen King and Richard Chizmar's new novella, Gwendy's Button Box, is ready for preorder! Release date is May 30th, and before I get too deep into everything, here's the preorder link!!!
Okay, so the specifics! Entertainment Weekly revealed all today with a lengthy and exciting news brief. If you don't want to click away, here it is in full:
Castle Rock has called Stephen King back home, but this time he's bringing a friend.

The author has teamed up with Cemetery Dance publisher and fellow horror scribe Richard Chizmar on a new novella called Gwendy's Button Box, which returns to the small Maine town King said farewell to with a bang in 1991's Needful Things.

The fictional community was the site of some of King's most well-known early tales: The Dead Zone, Cujo, The Dark Half, and his Different Seasons novella "The Body" (which kept the name Castle Rock for the movie Stand By Me, but shifted the town's location to Oregon.)

Now King and Chizmar are returning with a coming-of-age novella that has a sinister twist, and Entertainment Weekly has the exclusive cover reveal. Here's some detail on the story:

"There are three ways up to Castle View from the town of Castle Rock: Route 117, Pleasant Road, and the Suicide Stairs. Every day in the summer of 1974 twelve-year-old Gwendy Peterson has taken the stairs, which are held by strong (if time-rusted) iron bolts and zig-zag up the cliffside.

At the top of the stairs, Gwendy catches her breath and listens to the shouts of the kids on the playground. From a bit farther away comes the chink of an aluminum bat hitting a baseball as the Senior League kids practice for the Labor Day charity game.

One day, a stranger calls to Gwendy: 'Hey, girl. Come on over here for a bit. We ought to palaver, you and me.'

On a bench in the shade sits a man in black jeans, a black coat, like for a suit, and a white shirt unbuttoned at the top. On his head is a small neat black hat. The time will come when Gwendy has nightmares about that hatÖ"

Based on that timeline, Button Box would seem to predate all of King's other Castle Rock stories except "The Body", since it is set roughly around the time that Johnny Smith, the wounded clairvoyant from The Dead Zone, would be emerging from his coma. It'll be interesting to see if any familiar faces turn up.

King has teamed up with other authors before, most notably Peter Straub on The Talisman and its sequel Black House. He has known and worked with Chizmar, whose most recent book was last fall's short story collection A Long December, for many years, and Cemetery Dance Magazine frequently publishes his short fiction and has regular columns about his books and screen adaptations.

"I had a story I couldn't finish, and [Chizmar] showed me the way home with style and panache," King said in a statement. "It was a good time, and I think readers will have a good time reading it. If they are left with questions, and maybe have a few arguments, all the better."

The initial premise was King's, then the two writers spent several weeks bouncing pages back and forth.

"Steve sent me the first chunk of a short story," Chizmar says. "I added quite a bit and sent it back to him. He did a pass, then bounced it back to me for another pass. Then, we did the same thing all over again – one more draft each. Next thing you know, we had a full-length novella on our hands. We took a free hand in rewriting each other and adding new ideas and characters. The whole process took about a month."

The novella comes just as J.J. Abrams is revisiting Castle Rock for a new 10-episode Hulu series that will thread together a wide range of King's stories, including It, Misery, Needful Things, and The Shining — although not all of the ones referenced in a teaser trailer had a major connection to the town.

Is Gwendy's Button Box a part of that...?

All we know now is that Abrams has offered a blurb for the book: "Man, I love this story! The whole thing just races and feels so right-sized and so scarily and sadly relevant. Loved the characters... and the sense of one little girl's connection to the whole world through this weird device. It all just sang."
Whew! That's a lot to take in! I'm quite intrigued by the word "palaver" here, and the appearance of a man in all black. Could this be THE Man in Black, of Dark Tower fame? If so, what an interesting way to connect King's smaller Castle Rock stories to the larger mythos of the Dark Tower series. In any event, we're getting what amounts to a longish story (or shortish novel), published by itself by Cemetery Dance! If collaboration is what it takes to get new Stephen King work to us, I'm all for it. Gwendy's Button Box comes out in late May, Sleeping Beauties comes out in October, and the whole year is finally looking full of King. Here's a look at the whole dustjacket. Review, as always, to come.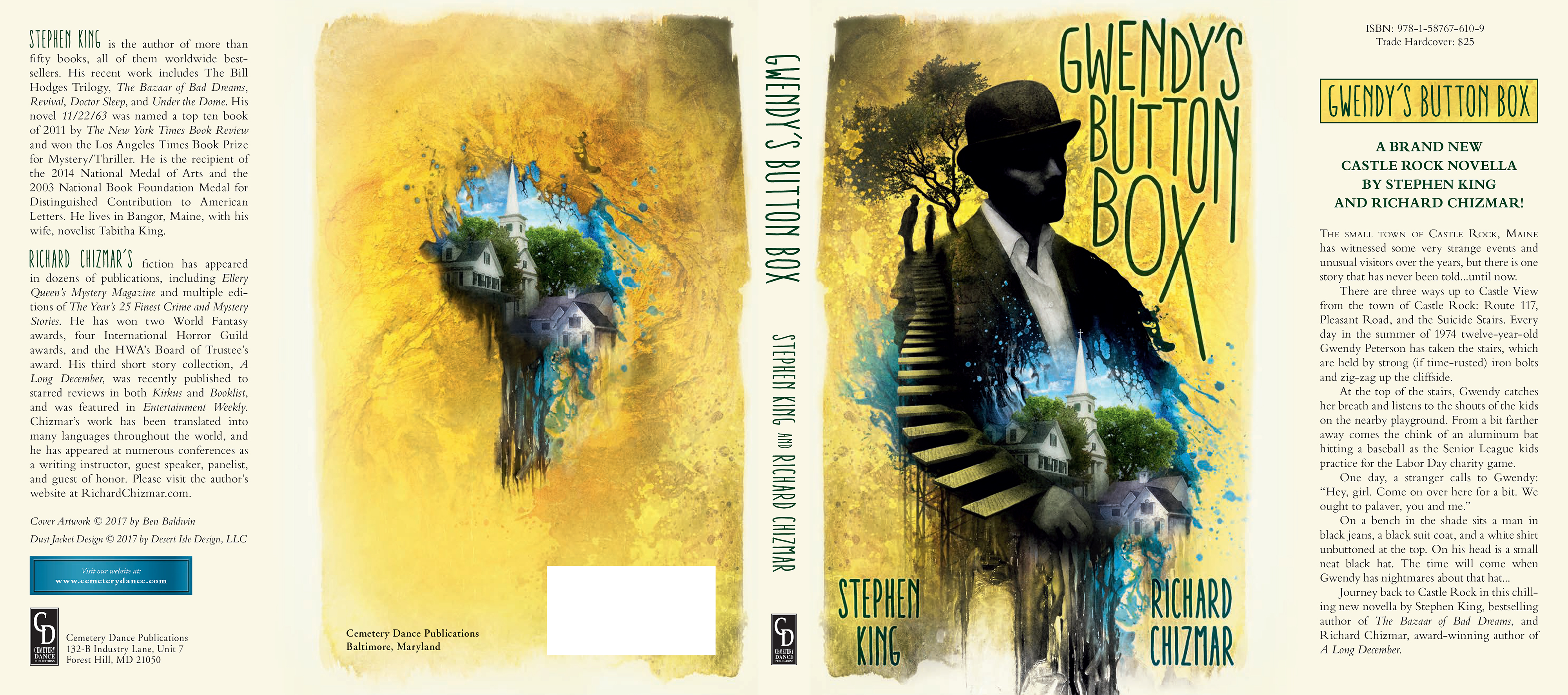 February 18, 2017
Castle Rock, Your Kind of Town! Dept. Holy heck, there's been some exciting news lately about the future of Castle Rock, King's fictional locus for books and stories as varied as The Dead Zone, Cujo, Needful Things, "The Body," "Mrs. Todd's Shortcut," and more. First off: Cemetery Dance's publisher, Richard Chizmar, recently announced that he and King just completed a new novella with Stephen King ... and that it would be about Castle Rock. His original announcement via Facebook:

Chizmar later clarified:
Regarding the novella I recently finished writing with Stephen King...
I can't tell you the title yet. I can't tell you the plot synopsis. And I can't tell you publication details. But I can tell you that readers will soon be heading back to a small town in Maine called Castle Rock.
As my friend
I got flooded with retweets and FB forwards yesterday about a new series coming to Hulu called Castle Rock. At first I thought it was a fan production, but further digging proved it the real deal: Stephen King and JJ Abrams are going to be collaborating on this new series that seems to connect King's many worlds into one cohesive narrative. There's a teaser trailer!
The nitpicker in me wants to say that Danny Torrance's and Annie Wilkes' stories focused in Colorado, not Maine, and that 'Salem's Lot is its own town, and that Pennywise is from Derry, and in fact most of the connections listed here aren't Castle Rock at all ... but that's because I'm a curmudgeon and I also don't know what they're doing here. Either way, I'm intrigued. More information to come!
This is THRILLING news! It looks like we don't have a cover image yet (new cover? Jack Kamen, EC Comics vet who did the original cover in 1982, died in 2008. Will it be an original Wrightson?), but we do have some interesting news from Stephen King Catalog about a brand new HARDCOVER edition!
Wow! A lot of information about this book, which I thought would be out of print forever! This is awesome! It looks like publication date will be May 9th, 2017, so even if we don't have any information about Sleeping Beauties yet, this will - heh heh - tide us over!
On a (slightly) personal note, I want to alert you to the new anthology edited by my good friend, Hans-Ake Lilja. His website, Lilja's Library, has been around as long as Charnel House and covers all the news, not just the writing-related stuff that I tend toward. Recently, he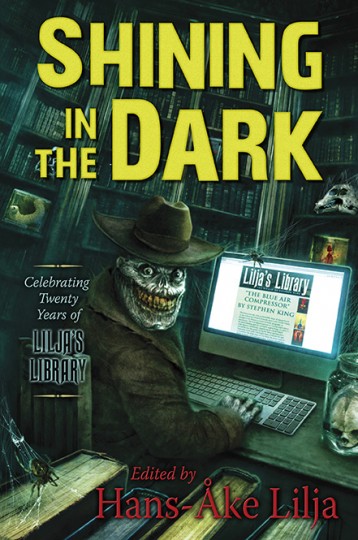 compiled a fantastic anthology called Shining in the Dark, featuring stories by a plethora of fantastic horror writers. Stephen King's long out of print and never-collected tale, "The Blue Air Compressor," kicks off the collection, and it's weird and creepy and unsettling. In addition, your ol' pal Kev has a story in this one, a tale of Bradburian terror called "Drawn to the Flame." I hope you like it.
More to come. 2017 is going to be an interesting year for Charnel House, and I hope you're going to keep checking back to find out why!