Stephen
Spignesi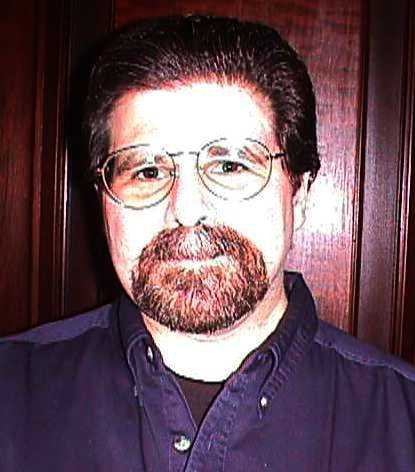 Spignesi photo by Charlie Fried
---
(Updated August 04, 2001!)
Stephen King Books by Stephen Spignesi
Best In Show:
A Review of the Limited Edition of The Essential Stephen King by Stephen Spignesi
review by Kevin Quigley
In 1978, Stephen King published a novel titled The Stand - a thick, epic novel that, more than anything he'd written previously, catapulted him into the bestseller spotlight. But it wasn't the book King had written. When he'd turned the novel into his publisher (Doubleday, at the time), they'd balked at the gargantuan sheaf of manuscript pages. They also turned down another of King's ideas: to release The Stand in a limited edition format. King was forced to trim the manuscript down heavily, cutting out large chunks of the novel to make it more salable to the unsuspecting public.
The Stand went on to become King's most popular tale, but the publication of it still bothered King. Years later, when he had more clout in the publishing world, King decided to restore those manuscript pages and add some perks - illustrations by Berni Wrightson, for instance - and rerelease The Stand to the world at large. The book shot straight to number one. And King, after all these years, got his limited edition: a beautiful, leatherbound volume, cased in a wood box, giving the book the appearance of an old family Bible. (Contrary to specious rumor, the words of Mother Abagail were not printed in red.)
In early 2001, Stephen Spignesi released the third volume of his "Big King Three," a slim book titled The Essential Stephen King. This loose trilogy began in 1990 with The Shape Under the Sheet: The Complete Stephen King Encyclopedia, followed later by The Lost Work of Stephen King. (If we were to liken these three incredible books to Tolkien's Lord of the Rings trilogy, then perhaps Spignesi's mass market Stephen King Quiz Books could serve as a two-volume Hobbit precursor.)
The Essential Stephen King took two of Spignesi's passions - Stephen King and best-of lists - and combined them, attempting to rank King's 101 best works out of a possible 550 plus. Spignesi had done this type of thing before, with his Italian 100 book, but ranking works of art was a much tougher task - and more contestable. When the book hit the shelves, Stephen King fans from the world over either praised the man for his vision or cursed him for his ignorance. Why a certain book made this number, or a certain story not made that? (As happy as I am with It sitting pretty at #1, I don't think I'll ever forgive Steve for leaving "The Ballad of the Flexible Bullet" off the list entirely.)
This book, like all of Spignesi's previous books, became an instant hit, and was enormously popular among a broad spectrum of King fans ddd but Stephen Spignesi still was not satisfied. The book he'd turned into his publisher had been much bigger, including quite a number of additional features he'd had to excise. The book that the public read had been the meat of The Essential Stephen King ddd but the gravy was missing. Hence, Spignesi, along with publisher George Beahm, came to the decision that Stephen King himself came to eleven years before: to publish the book in a limited edition, and restore everything.
And everything is, quite literally, what the limited edition of The Essential Stephen King has to offer. The best-of list, comprising the skeleton of Essential, has been beefed up exponentially. Each chapter's familiar sections are all here: the introductory quote, "Why It Made the Top 100" (or "Top Ten," as the case may be), "Main Characters," "Did You Know," "The King Speaks" "What I Really Liked About It," and "Film Adaptations." But also included - and especially effective - is a new section titled "Stephen King at His Best": a selection from the work in question that defines why Spignesi has chosen this particular piece. Illuminating the list, and the entire book, are a whole slew of photos and art absent from the trade edition (shots of King, reproductions of art from limiteds like Desperation, My Pretty Pony, and more.) In addition, dotted throughout the book are fun little chapter asides, thrown in for the amusement and education of the fan who wants just a little more (and what fan doesn't?) These asides include a review of King's newest novel Dreamcatcher by premiere King expert Bev Vincent, the complete text of Robert Browning's poem "Childe Roland to the Dark Tower Came" (the inspiration for King's Dark Tower epic) and a poem by Spignesi himself titled "A Crow on the Lawn of the House I Grew Up In." (Mini-review-in-review: The poem, friends, is stark and somehow blankly scary. Spignesi uses vivid images - comets, volcanoes - but somehow we always come back to the drear word of suburbia. "All the waters are black," Spignesi writes, and then concludes with an image and a statement that literally chilled me. Why is this man not writing more fiction?)
But I digress. After the meat and the gravy, what more can you ask for ddd except dessert, of course. Spignesi serves it up well here, including a section titled "Fan Favorites," which includes the results of the SKEMERs online best-of-King poll. Another King expert (after you find them, gathering them up into one book is cake; they've got supercollector Charlie Fried in here somewhere, as well) named Tyson Blue (whose "Needful Kings" column has documented King goings-on for years now) puts forth a legal argument titled "In the Matter of Stephen King." In the argument, Blue, a real-life lawyer, argues in favor of King's merit as a literary author. (The argument, presented with actual legal terminology and method, is at once funny and thought-provoking.) A brand-spanking new interview with Stephen Spignesi, conducted by George Beahm, has also found its way into this enormous epilogue, as well, and it's a good one. (Who knew Steve held Keanu Reeves in such high regard?)
But the top, the absolute top for any die-hard fan of King has to be the coda of this lengthy volume, a final section of lists gathered under the heading "The Lot." We get a full list of "49 Runners-Up," stories that very nearly made the official list. We get "On the Horizon," a rundown of projects King is now or will be working on in the near future. And we get - to th joy and wonderment of fans and scholars everywhere - "The Stephen King Master A to Z List." I actually gasped reading this thing, and more than once. Mingled among the well-known works (those that made the top 100 are bolded) are short story titles, novel titles, and poem titles that I have never even heard of before. That King has been writing stories without publishing them for years is common knowledge, but here we inch one step closer to actually seeing, actually reading these hidden gems. It's hints like this that swell the heart of any self-aware fanboy like me, and should have anyone who would buy a book like this scrambling to find out more.
As of this writing, copies of the numbered edition are still available through Betts Bookstore (www.bettsbooks.com). The numbered edition will be completely re-typset from the original book, it will come in an acrylic slipcase, the binding with be smyth-sewn as opposed to glued (go and check out mst of the books on your shelves and you'll find glue adhesive in the spine), and a much heavier paper stock to prevent "bleed-through" (think Six Stories.). In addition, every contributor to this book has signed it, a group of King experts who may never collaborate on a project like this again (both Spignesi and Beahm are phasing themselves out of the King business, to the sadness and consternation of fans everywhere.) There are only 666 copies of this book (the lettered state of this book sold out mega-fast in under two weeks), and they truly are running out. Once they do, the price is going to jack up, as every Beahm and/or Spignesi about-King limited has done. Don't get left out! Call Betts, visit the website, hitchhike up to Bangor and place your order at the store: whatever you do, get this book. There are a lot of books about King out there, and it's rare when one rises above the chaff, as this one has done so thoroughly.
Thank you, and goodnight.
(Jul 08/09) Okay kids, I've been keeping this top secret for about a month now, and now I finally get to talk about it. Stephen Spignesi's The Essential Stephen King is finally going to be released in the version it was originally intended: complete and uncut. When the book went to the mainstream publishers, they balked at the length and thoroughness, and what you got was a truncated version of what should have been the defining "fan comment" on what makes Stephen King America's best author. Now the book that should have been is here, and lemme tell ya: it's a doozy.

Quoting from the Betts site: "Limited to only 666 numbered copies, signed by all of the contributors. The prepublication price is only $60.00 and a lettered, leatherbound state of 52 copies, in a wooden slipcase, is available at the prepublication price of $175.00. Both states will be signed by the following: Stephen Spignesi, George Beahm, Jim Cole, Jay Holben, Tyson Blue, Michael Collings, Mick Garris, Bev Vincent and Charlie Fried."

7-9-00 Update: In addition to all the cool new sections you'll read about below, keep in mind that the entire LOOK of this book will be changed, as well. This isn't going to be like The Regulators limited that was essentially the same book with some whistles and bells. Beahm, as the publisher, is going in and radically redesigning the look of the book, tossing out all the white space and redoing the text from the inside out. In addition, there will be a new trim size, and the book will be packed with photos. For all intents and purposes, this Essential SK will be a whole different book.

Kids, this book is going to be available EXCLUSIVELY through Betts Bookstore. You're not going to find it at Barnes & Noble or Amazon.com. Just Betts. Order NOW. Please surf on over HERE for more info. Ordering information is below.

Someone recently posited in the SKEMERs newsletter, "Why would anybody buy a limited edition of a book about King?" Here are twelve reasons why you NEED to own this limited (courtesty of the Betts site):

1. "In The Matter Of Stephen King" by Tyson Blue. A 3,200 word legal brief defending Stephen King against charges that his work does not stand up against the fiest classic American literature.

2. "Fan's Favorites" - the SKEMERS rank their favorite King works, a 1,300 word poll drawn from over 300 members of the premiere King fan club on the Internet.

3."Stephen King Essentials" - a restructuring of the top 100 by category: Essential Novels, Essential Novellas, Essential Short Stories,Essential Nonfiction.

4. "Forty-nine runners-up" - King pieces that did not make the top 100, but are of exceptional merit and noteworthy.

5."On The Horizon" - a look at future works.

6. "The Stephen King Master A to Z List" - the master 588 item, A to Z bibliography from which the list was drawn.

7. The complete text of Edgar Allan Poe's "The Cask Of Amontillado".

8. The complete text of Robert Browning's "Childe Roland to the Dark Tower Came".

9. A poem by Spignesi, "A Crow On The Lawn Of The House I Grew Up In", accompanying the "Paranoid: A Chant" chapter.

10. A new introduction by George Beahm, done especially for this edition.

11. A Playboy-style interview with Spignesi.

12. Dozens of photos, many never seen before!

This is really going to be an amazing book, people. If you already have a copy of The Essential Stephen King, you don't have the whole story. If you don't: for the love of all that is holy, go reserve this book NOW! Write Betts at Bettsbooks@aol.com (or just click on the link), fax them at 207-947-6615, or call them at 207-947-7052. Do it NOW! Once these books are gone, they're gone.
The Stephen King Quiz Book -- (Signet, 1990 / 204 pp)


**** -- The first of its kind, and still the best. This small paperback contains more questions and answers you ever thought anyone would ever have about the works of Stephen King. Some of the answers are fairly easy (this being the groundbreaking work), but some stump even me to this day. There are, on average, 30 questions (10 each for People, Places, & Things -- neat tie-in, uh?), 10 each for short stories, plus a bevy of brainbusters touching on epigraphs, opening lines, and assorted other neat stuff (my favorite is the quiz about ways people die in King books.)

I remember going up to the YMCA auction, trying to answer questions out of this one in a car full of giddy girls. It was cool.
The Shape Under the Sheet: The Complete Stephen King Encyclopedia -- (Contemporary Books, 1990)

**** -- Wow. I never would have thought I'd need this thing until it existed. This book represents an obsessive, dedicated nature -- four years in the making, and the effort really shows. Every novel, every short story (including the uncollected ones), every novella up to and including Four Past Midnight is indexed and cross-referenced here. Every character, every place, every thing, listed alphabetically. AND, you get interviews with such horror-field luminaries as Richard Matheson and Robert McCammon, plus King-specific folk like George Beahm and Dave King. AND you get movie reviews, complete with Spignesi's own (insightful) comments. AND you get drawings and photos galore. PLUS, new fiction, a small biography, exhastive info about Castle Rock, the newsletter, and "favorites lists" out the wazoo. I cannot stress the importance of this book enough; it's accessible to the casual reader, and invaluable to even the most learned expert. You just gotta have this one.
Five years of sustained research and writing went into this definitive Stephen King reference. Written with the cooperation and participation of Stephen King, his family, staff, and publishers, the book contains 750,000 words and runs over 800, 8 1/2 x 11 pages. The heart of the book is an 18,000-entry, A to Z concordance to King's work (including unpublished work and juvenilia), and the book also contains dozens of interviews, essays, film reviews, articles, photos, and other features. A signed, limited edition was concurrently published with the trade hardcover edition.
The Second Stephen King Quiz Book -- (Signet, 1992 / 253 pp)

*** 1/2 -- Both a continuation and an expansion of the first Quiz Book, this one is current through THe Dark Tower 3: The Waste Lands. Spignesi has a little fun with this one, after getting book and movie quizzes out of the way, he throws in some REALLY NEAT theme quizzes (and somehow manages to work a Woody Allen question into one of them, and has it make sense!) As the saying goes, if you liked book 1, you'll like book two -- and you'll like book one. See? Si.
The Lost Work of Stephen King -- (Citadel Press, 1998)

**** -- (Review added 7/2/99)

Darker Shapes, Bloodier Sheets:
A review of Stephen J. Spignesi's
The Lost Work of Stephen King

Have you ever wondered if there was anything more to The Shining than meets the eye? Or what King thought about his first experiences playing with the band The Rock Bottom Remainders?

Or if King ever collaborated with anyone else before he teamed up with Peter Straub to write The Talisman?

Well say hallelujah, folks, because all your questions - and more - have been answered in Stephen J. Spignesi's newest, The Lost Work of Stephen King: A Guide to Unpublished Manuscripts, Story Fragments, Alternative Versions, and Oddities. This book finally lets us see the hidden works outside the general King mainstream; the stories, articles, and screenplays (and "oddities") that have yet to be borne unto the masses. In this fact-packed reference guide, Spignesi lets us in on some of the more difficult-to-find works in the shadows of one of the most prolific writers of all time. And he does it with style.

Each chapter is designed the same, headed off with a factoid about "What it [the story or article] is" and your "chances of getting a copy," followed by a brief overview of the work, concluding with its publishing history. This setup is refreshing for those who had to wade through pages upon pages of detailed analyses in Tyson Blue's 1989 book The Unseen King. Blue also grouped the works by subject ("The Early Uncollected Short Stories," et cetera), making that book difficult to thumb through for facts.

The works in Spignesi's book are covered chronologically, from 1956 through 1998, each listed individually in the Table of Contents. They include King's very early attempts at fiction (stories like "Jhonathan and the Witchs" and "The Killer"), articles on such diverse subject matter as King's first car and the assassination of John Lennon, and an odd, one-minute stage play entitled "An Evening at God's." King's prelude to The Shining, the five-act "Before the Play" is discussed, as are the completed, unpublished novels "Blaze," "The Aftermath," and "Sword in the Darkness." Perhaps most interesting is the very detailed chapter on King's college newspaper column, "King's Garbage Truck." Spignesi gives the publication date, first line, and detailed synopsis of every column, extremely interesting to those who wonder what King thought about as a young man. One wishes Spignesi had included the first line to all the Lost Works, as those given in the "Garbage Truck" section proved quite fascinating. As an added bonus, Spignesi has capped off the book with a quick reference guide to all of King's mainstream published work, starting with his first Doubleday novel Carrie and continuing through King's current contract with Simon & Schuster.

Also interesting is an essay near the end, "Why Kitty Absolutely Had To Die," by Jim Cole. Why the peice fits in this book so well is that it's about one of the "Lost" films, the Jim Cole-directed "Last Rung on the Ladder." "Last Rung" was a "Dollar Baby," a film prospect King sold to then-student Cole for a dollar. The film, not currently in circulation, is widely known in the King community as one of the best "Dollar Babies," on par with Frank Darabont's "The Woman in the Room. "Why Kitty Absolutely Had to Die" is a fascinating insider look at the "Lost" King in the visual medium, from the intimate point of view of Director Cole.

How important is this book? Very. By uncovering stories like "The Killer," we are able to understand some of the motivations behind King's "evil machines" stories like Christine or "Trucks." The long section covering Slade, a comic Western King wrote in college, provides an early look at King's continuing fascination with The Dark Tower. And by revealing some of the difficult-to-find, completely uncollected nonfiction, we are able to glean King's true thoughts on the world around him without the shield of fiction on them.

As with his previous books on King, The Stephen King Quiz Book 1 & 2, and The Shape Under the Sheet: The Complete Stephen King Encyclopedia, Stephen Spignesi transcends form. Meant mainly as a guidebook, The Lost Work of Stephen King becomes truly engaging, fascinating enough to read cover to cover, like a novel. Spignesi's voice, as always, is inviting and doesn't talk down to his readers. It's darn hard not to get caught up in his enthusiasm - it's easy to tell he loves what he writes about, and he'll do his best to make you love it just as much.

Accessible enough for the casual reader yet pertinent enough for the King expert, The Lost Work of Stephen King is a must for every King fan. Go ahead, buy it. You know you want to.
---
NON-KING SPIGNESI BOOKS I HAVE READ
The Odd Index (Plume, 1994 / 399 pages)

**** -- The ultimate bathroom book, The Odd Index is like The Book of Lists for deranged people. This is one of the funnest (yep, I know that ain't a word) books I've ever read, with lists touching

on everything from "14 Methods of Excecution Through the Ages" to "36 Really Long Movies" to "14 Ridiculous US Sex Laws." Plus, throughout the book, you get The Department of Peculiar Parlance, lists of alternate names for such things as Alcohol, Female Breasts, and Vomiting ("Spill the Blue Groceries" is one of my faves.) You know you need this book, so go do something about it!
The Gore Galore Video Quiz Book (Signet, 1996 / 240 pp)

*** 1/2 -- Like the Stephen King Quiz Books, this one is a book of quizzes about some of your favorite horror films, the gorier, the better! You've got your Nightmare on Elm Street, your Friday teh 13th, you Hitcher (one of Stephen King's favorite fims!), plus a quiz on the best movie ever made, Martin Scorsese's Taxi Driver. Again, a fun bathroom book -- or, if you're like me, a good one to put out on the coffee table Friday night when your buddies are over for a horror-thon.
The Beatles Book of Lists

**** -- Was the Walrus really Paul? How many Beatles songs did Ringo compose? How does Stephen King fit into this book? All

these questions (AND MUCH MUCH MORE!) answered in this fun, informal book of everything you ever needed or wanted to know about the Beatles -- in categories! I spent one night in front of my slow-loading computer, reading through this book, and having a grand ol' time. If there's one thing Spignesi always manages to do, it's convey his sense of fun into his books.
---
OTHER BOOKS BY STEPHEN SPIGNESI
(Note: the books in this section have not yet been hyperlinked. But you chan check out the Spignesi Area on Amazon.com by going HERE!)
Mayberry, My Hometown (1987, Popular Culture, Ink.) A 4,000 entry A-to-Z encyclopedia of The Andy Griffith Show. The book also includes many interviews, essays, photos, and other features pertaining to the show, and was written with the cooperation and participation of Viacom, Andy Griffith, Don Knotts, and the show's cast and crew. Mayberry, My Hometown was nominated for a book design award when originally published. 1990
The Woody Allen Companion (1992, Andrews and McMeel) A guide to Woody Allen's films, plays, essays, books, and comedy albums. This book also includes detailed biographical information, as well as behind-the-scenes information on Woody and Mia's relationship. This book was hailed as the most comprehensive look at Woody's entire life and career ever published. An expanded UK edition was published in November 1994 by Plexus Ltd. in London.
The Official "Gone With the Wind" Companion (1993, Plume) Quizzes, articles, essays, photos, and trivia comprise this GWTW companion, currently in its second printing. This book was sanctioned by, and included the participation of, Margaret Mitchell's estate and Turner Entertainment.
The V. C. Andrews Trivia and Quiz Book (1994, Signet) Quizzes and articles about the life and work of popular mystery/horror writer, V. C. Andrews. A Dutch language edition was published in 1995.
What's Your "Mad About You" IQ? (1995, Citadel Press) Questions and answers
about the extremely popular TV series, Mad About You.
What's Your "Friends" IQ? (1996, Citadel Press) Questions and answers about the enormously popular TV series, Friends. A UK edition was published in 1996.
The Celebrity Baby Name Book (1996, Plume) An exhaustive look at the "child-naming" habits of celebrities, including actors, actresses, musicians, politicians, writers, and other high-profile people.
The "ER" Companion (1996, Citadel Press) A complete guide to the entire
first season of the most popular show on TV. The "ER" Companion includes summaries of every episode of ER's debut season, as well as meticulously detailed, medically correct histories of all 525 patients seen in the show's first 25 episodes. A UK edition was published in 1996 by Penguin UK under their Signet imprint. Two French language editions were published in 1997.
The J.F.K. Jr. Scrapbook (1997, Citadel Press) A comprehensive and heavily illustrated look at the life and times of America's favorite First Son.
The Robin Williams Scrapbook (1997, Citadel Press) An entertaining look at the life and career of one of the true comedic geniuses of the twentieth century.
The Italian 100: A Ranking of the Most Influential Cultural, Scientific, and
Political Figures, Past and Present (1997, Citadel Press) An important and comprehensive survey of the most influential Italians and Italian Americans in world history, ranked in order from 1 to 100.
The Complete Titanic: From the Ship's Earliest Blueprints to the Epic Film (1998, Citadel Press) A comprehensive compendium detailing everything there is to know about one of the worst maritime tragedies of all time.
---
She Came In Through the Kitchen Window: Recipes Inspired by The Beatles & Their Music (1999, Citadel Press) "I Want To Hold Your Ham Pie," "We'd Love To Take You Home With Hummus," "Mean Mr. Mustard Dip," "Sgt. Pepper's Peppers," and more.
The UFO Book of Lists (1999, Citadel Press) The ultimate UFO browsing book.