George
Beahm

Writer,

Photographer,

Great Guy:

Everything serves

the Beahm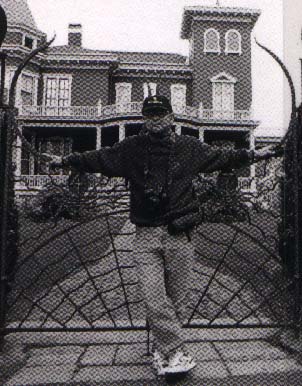 Review of Stephen King Collectables, including cover graphic, below!!!
INTRODUCTION TO THIS SITE
I have flown over downtown Bangor with George Beahm in a floatplane. I have trudged through cemetary mud with him in the middle of May. I have seen Stephen King howling on stage while handing George Beahm film. I have to say, I think George Beahm is super cool, and I don't think I'm being presumptuous in calling him my friend.
George Beahm and his contemporary, the similarly awesome Stephen Spignesi, have influenced me more than any other person save for Stephen King himself. My main purpose in life is writing and reading, and while I knew since I was old enough to do both that I loved those things, I never knew why. When I picked up a then-new copy of Beahm's The Stephen King Companion (the old one), I began to get glimpses of why King's work meant so much to me. There were facts behind the magic, reasons why King's words worked so well. George Beahm was the first to show me these things, and along the way help me develop my own journalistic abilities, both as a critic and as a gatherer of facts.
Also, George Beahm has written more darn books about King than anyone living except Michael Collings -- and he is featured in several of George's books!
That, my friends, is why George Beahm needed to have his own page.
---
Demon-Driven: Stephen King & the Art of Writing
A nice collection of essays from such esteemed King experts as Stephen Spignesi and Michael Collings (and Beahm himself!) Only available in a coffee-table sized limited edition, and comes in a nice silver slipcase, this is both a fine collectable and a fun, if fast read.
The Stephen King Companion

1995
311 pages
It doesn't get much better than this. A fully thorough and comprehensive guide to King's work, designed for beginning King readers but still accessible for those who have been fans for awhile. Boasting a breif King publishing history, book-by-book synopses by Michael Collings (current through Insomnia), a short essay by Stephen Spignesi, and an interview with Clive Barker, this is simply an amazing overview of the work of King. Very highly reccomended.
The Stephen King Story
Most biographies are staid and boring. This one is not. Focusing more on the "books" aspect of Stephen King rather than his personal life, this book is a fast-paced, easy-to-read volume. With photos, drawings, and an intriguing introductoy essay by Michael Collings, this is a packed, well-informed read. (A little out-of-date, though -- the revision, named America's Best-Loved Boogeyman, will be out in 1998.)
Stephen King: America's Best-Loved Boogeyman

June 1998
304 pages
A revised and updated biography, on King and his works through 1998's Bag of Bones. In addition to updating and adding completely new material, Beahm has managed to make the text flow a lot better, creating a more even texture throughout as opposed to chapter-blocks of knowledge. A more cohesive, even better-written biography that Story, this has become one of those must-haves for King afficianados. (By the way -- there's a pic of me with other SKEMERs in this book. How cool is THAT?!?!?!)
Stephen King Country
1999
144 pages

King has often been asked "Where do you get your ideas?" All the answer are here, in George Beahm's newest, Stephen King Country. A different sort of book about King, this photo-essay guide takes the reader on a visual journey of the real (and sometimes unreal) world of Stephen King. Beginning with a brief overview of King's career through 1998's Bag of Bones, Beahm shifts gears and delves into the geography of King's real Maine. Interweaving biography and history, Country takes us through the towns of Durham, Orrington, Hermon, and more, giving the reader some insight as to where King's fictional towns originated. Chapter Two, focusing principally on King's hometown of Bangor (the real-world counterpart of Derry) is a fascinating look at where Stephen King lives and writes, complete with a stunning aerial photograph of King's immense house. Touching on Stephen and his wife Tabitha King's philanthropy, Beahm then drives us down the dark path into King's fictional towns. In this section, we are finally able to see the "real" Marsten House of 'Salem's Lot (actually the Shiloh Church in Durham, Maine), the train tracks the boys traveled in "The Body," the Standpipe and the Barrens, major landmarks in the novel It, and the hotel in Colorado that inspired The Shining. This inspired blending of fact and fiction is at once surreal and fascinating - it's like looking through the words of a Stephen King novel and finding a dark reality in the foreground of the man's imagination. In the dedication to It, King calls fiction "the truth inside the lie." In Stephen King Country, you can find that truth, the reality inside the story, and journey through the real and unreal worlds of Stephen King's country without ever leaving your house. Enjoy the trip!

Stephen King: A to Z - A unique, trivia-packed book listing all the minutae you will ever -- and I mean EVER -- need to know about Stephen King's life and work. From blurbs King has given other books to what charities King contributes to, this book is essential for every King reader who want to know more.
Stephen King Collectables: An Illustrated Price Guide - A quarter century of collectables from Carrie to On Writing.
June 2000
384 pages
700 photos
Order now and the books are: $24.95/hardcover; $14.95 trade paperback. Beginning June first, the price normalizes to $29.95 for the hardcover, $19.95 for the paperback. In all cases, shipping from Betts Books is $5.
-- If the title of George Beahm's new book suggests grandeur, well, that's because it's grand - in terms of content, scope, and quality, this is one of the few King books you really can't live without. Adding to a short list of books on King including The Shape Under the Sheet by Stephen Spignesi, The Art of Darkness by Douglas Winter, and Beahm's previous book The Stephen King Companion, this volume takes a heretofore underexplored facet of the Stephen King community and brings it to fresh light. Collecting King has long been a huge part of enjoying King, but no one has yet explored the topic in book-length form. The particulars of limited editions, foreign editions, and rare appearences were a challenge to even long-time fans; newcomers to the art of collecting were helpless.
No more. Beahm's book is stuffed with everything you need to know about collecting Stephen King. At the beginning, he gives a handy glossary of collecting terms, so folks not only know what they're buying, but in what condition it is in. The bulk of the book is taken up with illustrated listings of each primary King collectable - all the books, all the major editions, what they're worth, and why. Nearly every single one of these entries is illustrated, showing the book cover, and in some cases, the spine and casing. This is not only necessary for collectors, it's also kind of cool for people who have no interest in buying but want to see what these editions look like. After all that, we're treated to a pretty comprehensive bibliography, detailing King's fiction and nonfiction appearances in books, periodicals, and newspapers. As if that weren't enough, you've also got the typical Beahm sidebars, essays, and addendi to round the book out, from such contributors as King expert Stephen Spignesi, supercollector Charlie Fried and King web page guru Kevin Quigley (yes, me) and many more.
It's somewhat remarkable that, though this book seems absolutely necessary, no one has tackled the subject before. Perhaps it'st he incredible amount of work that needs to be put into a project such as this; Collectables is four years in the making, and the effort shows. If you're a Stephen King collector, you literally can't afford to pass this one by.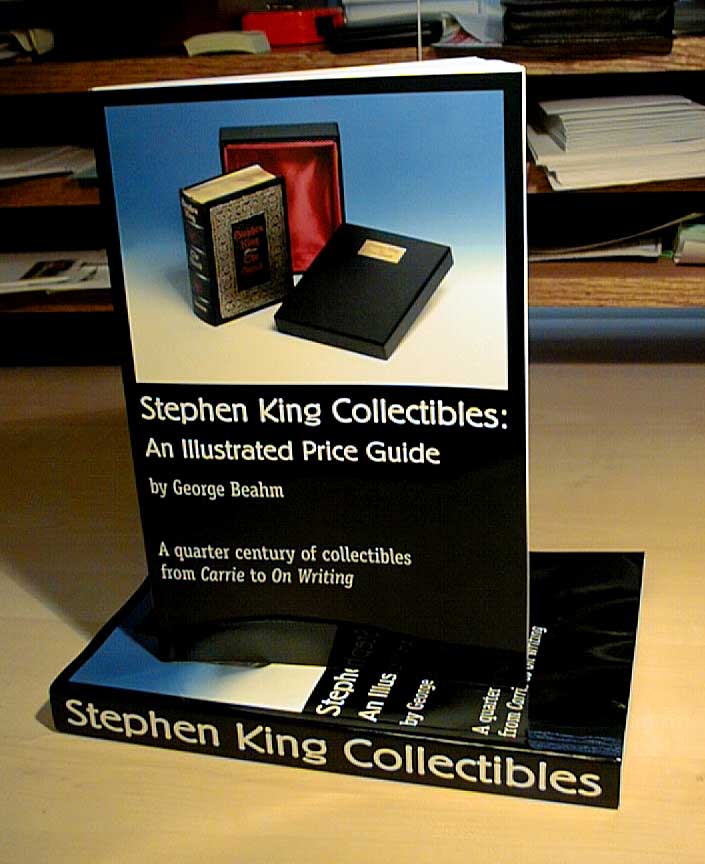 And now some additional earlier Price Guide info...
Another note: this book will ONLY be available at Betts, so don't hold out thinking that you can get it at Amazon or BN.com for cheap. I've seen this book, and it is definitely worth your money, even if you're not interested in collecting King. Over 400 pages and 500 photographs! George Beahm's Site will soon have pictures so you can see for yourself how cool this book is!
(Jul 08/09) [Included here because Beahm's the publisher.] Okay kids, I've been keeping this top secret for about a month now, and now I finally get to talk about it. Stephen Spignesi's The Essential Stephen King is finally going to be released in the version it was originally intended: complete and uncut. When the book went to the mainstream publishers, they balked at the length and thoroughness, and what you got was a truncated version of what should have been the defining "fan comment" on what makes Stephen King America's best author. Now the book that should have been is here, and lemme tell ya: it's a doozy.

Quoting from the Betts site: "Limited to only 666 numbered copies, signed by all of the contributors. The prepublication price is only $60.00 and a lettered, leatherbound state of 52 copies, in a wooden slipcase, is available at the prepublication price of $175.00. Both states will be signed by the following: Stephen Spignesi, George Beahm, Jim Cole, Jay Holben, Tyson Blue, Michael Collings, Mick Garris, Bev Vincent and Charlie Fried."

7-9-00 Update: In addition to all the cool new sections you'll read about below, keep in mind that the entire LOOK of this book will be changed, as well. This isn't going to be like The Regulators limited that was essentially the same book with some whistles and bells. Beahm, as the publisher, is going in and radically redesigning the look of the book, tossing out all the white space and redoing the text from the inside out. In addition, there will be a new trim size, and the book will be packed with photos. For all intents and purposes, this Essential SK will be a whole different book.

Kids, this book is going to be available EXCLUSIVELY through Betts Bookstore. You're not going to find it at Barnes & Noble or Amazon.com. Just Betts. Order NOW. Please surf on over HERE for more info. Ordering information is below.

Someone recently posited in the SKEMERs newsletter, "Why would anybody buy a limited edition of a book about King?" Here are twelve reasons why you NEED to own this limited (courtesty of the Betts site):

1. "In The Matter Of Stephen King" by Tyson Blue. A 3,200 word legal brief defending Stephen King against charges that his work does not stand up against the fiest classic American literature.

2. "Fan's Favorites" - the SKEMERS rank their favorite King works, a 1,300 word poll drawn from over 300 members of the premiere King fan club on the Internet.

3."Stephen King Essentials" - a restructuring of the top 100 by category: Essential Novels, Essential Novellas, Essential Short Stories,Essential Nonfiction.

4. "Forty-nine runners-up" - King pieces that did not make the top 100, but are of exceptional merit and noteworthy.

5."On The Horizon" - a look at future works.

6. "The Stephen King Master A to Z List" - the master 588 item, A to Z bibliography from which the list was drawn.

7. The complete text of Edgar Allan Poe's "The Cask Of Amontillado".

8. The complete text of Robert Browning's "Childe Roland to the Dark Tower Came".

9. A poem by Spignesi, "A Crow On The Lawn Of The House I Grew Up In", accompanying the "Paranoid: A Chant" chapter.

10. A new introduction by George Beahm, done especially for this edition.

11. A Playboy-style interview with Spignesi.

12. Dozens of photos, many never seen before!

This is really going to be an amazing book, people. If you already have a copy of The Essential Stephen King, you don't have the whole story. If you don't: for the love of all that is holy, go reserve this book NOW! Write Betts at Bettsbooks@aol.com (or just click on the link), fax them at 207-947-6615, or call them at 207-947-7052. Do it NOW! Once these books are gone, they're gone.
(Mar 28) The official news about the Stephen King Price Guide, by George Beahm:

Stu Tinker of Betts Bookstore says:

We are pleased to announce the availability of the long awaited: Stephen King Collectibles: An Illustrated Price Guide by George Beahm. This book is now at the printer and we hope to start shipping by the last week of April if not before. Betts is the sole distributor of this 300 plus page book. Three years in the making, this book includes detailed information on how to tell a true first edition of every Stephen King book from Carrie to On Writing, how to properly grade for condition, how to best care for your collection, current values of both trade editions and limited editions, including British releases. Other chapters cover King's fiction and nonfiction in periodicals, books about King, Newsletters, Portfolios, audio's, videos, calendars and other collectibles. Over 500 photographs of all states of every book, including the truly rare releases such as The Plant, the Asbestos FireStarter, and The New Lieutenant's Rap will help you determine the present value of your collection as well as guide you in your future purchases.

NEWS
(Jan 26) George Beahm - author of The Stephen King Companion, (one of the three best books about King) and editor of Phantasmagoria magazine - is BACK! After an exended period where he had to work on a contractually bound book, he is hard at work on exclusively King projects until thier completion! His new website and company name is GeorgeBeahm.com - for any and all further information on George and his King projects, check out the site!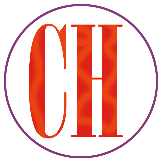 Return to Charnel House Main Page

--Kev